Stock Up On Osteo Pro Today Before
The Next Supply Chain Breakdown
Our Customers Say

Based on hundreds of reviews!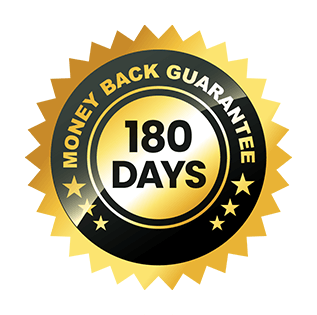 The Osteo Pro DOUBLE
Satisfaction Guarantee
Osteo Pro comes with a 180 Day, Money Back Guarantee. That means if you change your mind about this decision, even if you give it a full bottle's try, then send back what's left (even if they're completely empty) and we'll be happy to grant you a full refund. No questions and no hassles.
This is called our "Bone Revival" Guarantee, and customers LOVE it! Here's how it works. Take Osteo Pro every day, as directed, for 6 whole months. And at your next visit, if your doctor isn't THRILLED with your progress, call in and let us know. We'll not only give you your money back, but we'll also BUY you a competitor's product of your choosing! But this means you've got to order our 6-bottle package to qualify, this does NOT apply to 1 and 3 bottle orders).

Order 6 Bottles Or 3 Bottles &
Get 2 FREE Bonuses!
BONUS #1


The 10 Move Fit Back Routine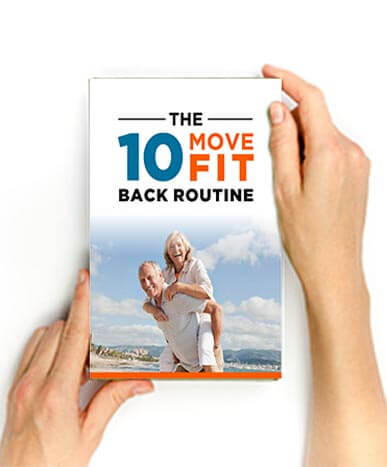 MSRP: $30.00 Today: FREE
The 10 Move Fit Back Routine Ebook is valued at $30 but it's yours free today when you choose one of our discounted 3 or 6 bottle options. When it comes to joint pain, there's one area of the body that can really keep you down…

I'm talking about your back. When back pain strikes... you can't do anything.

If you can keep the joints and muscles in your back flexible and strong, you'll be able to hike, dance, jog, play golf and tennis, shop for hours, travel the world - you name it. This super-valuable guide gives you the secrets you need to quickly gain a lot more flexibility, and keep it.

Inside you'll discover...

How to loosen up the hip joints so you can walk, bend and even run without stiffness.

The secret to achieving a pain-free and flexible back - in less than 15 minutes per day using 10 simple exercises.

The key to permanently relieving tension in your lower back.

How to turn a chronically stiff neck into a neck as flexible as a teenager's!

And so much more.
BONUS #2


Bottle of Osteo Pro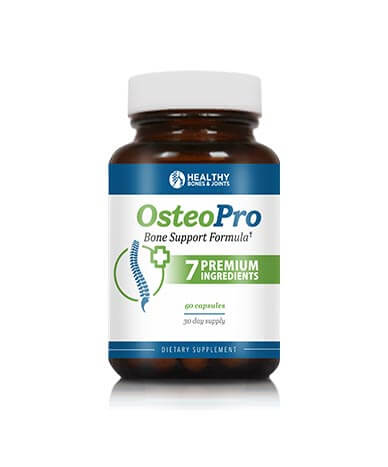 MSRP: $69.00 Today: FREE
Osteo Pro was created by an elite team of health enthusiasts at Healthy Bones and Joints. Our team develops amazing, natural products that help you to enjoy the god-given freedom that you should get to enjoy in your golden years.

Osteo Pro is already a top-selling supplement in 2022. And that's because it's helping people everywhere to maintain the movement, happiness, and confidence they had from their youth.

With your bones supported and your mind at ease, you'll be able to enjoy all of the things that you love doing. Whether that's simply taking a walk down the street, going to the gym, or being able to climb the stairs without worrying about falling.

We manufacture every product in a USa-based Good Manufacturing Practices (GMP) certified facility. Then, we randomly test our products batches for quality-assurance, all so that you know that only the best quality products reach your doorstep.

We're so confident that you'll lose Osteo Pro, that it comes with a 180 Day Guarantee. Meaning that if you're not happy for ANY reason within the next 6 months, just email our customer service team (US-based) and you'll get every penny back, with no questions asked.

Plus, we're so confident that won't happen, that if you're one of the few people who do ask fora refund, you can keep ALL of your bottles.

Enjoy FREE Shipping On
3 and 6 Bottle Orders!
*For long-term results, we recommend
choosing the 6-bottle option


Natural Formula

Plant Ingredients

Non-GMO

Great Taste

No Stimulants

Non-Habit Forming
Real Osteo Pro Users.
Real Life-Changing Results.

I COULD NOT BE HAPPIER!
Linda T., Harlem Springs, OH
"Osteo Pro is fantastic! After seeing the amazing improvement in my 2nd bone scan, I could not be HAPPIER!"
*Results May Vary

MY NUTRITIONIST WAS RIGHT!
Debbie C., Houston, TX.
"I had osteoporosis, then my nutritionist suggested I take these supplements, that they work, and when I took another bone density test, I no longer had osteoporosis. My nutritionist was right!"
*Results May Vary

GREAT IMPROVEMENT
Cheryl B., Ashford, AL
"I had my 2 year bone scan in early December, and there was significant improvement in my spine and hip bone density."
*Results May Vary

BEST PRODUCT EVER!
Amy B., Stockton, CA
"I was diagnosed with osteoporosis and the doctor wanted me on a drug. I decided to try Osteo Pro instead. After 6 months of taking it, my bone density test showed that I had improved! I am looking forward to my next bone density test to see if I have improved even more. I will continue to take Osteo Pro, I am a believer!"
*Results May Vary
Stock Up On Osteo Pro Today Before
The Next Supply Chain Breakdown
Our Customers Say

Based on hundreds of reviews!
Frequently Asked Questions
1. How does Osteo-Pro work again?
Osteo-Pro works by activating your "Revival Trigger." This is the trigger that (once released) FLOODS your body with living calcium, minerals and other nutrients to boost bone density.

It also contains the MOST POTENT, bioavailable and plant-based source of calcium on the market allowing your bones to stay strong for YEARS.
2. What's inside of Osteo-Pro again?
Osteo-Pro contains AlgaeCal, a form of rare "pink algae" typically found off the coast of the Galapagos Islands. It's been shown to STOP and even REVERSE bone-density loss by Harvard Medical School while providing one of the richest sources of plant-based calcium in the world.

Osteo-Pro also contains magnesium and MK-7 (which play a key role in actually getting calcium into your bones). And it contains Vitamin-D and two forms of Calcium which work together to dramatically strengthen bone density.
3. What can I expect from Osteo-Pro?
Most people feel less soreness in their muscles and more strength in their bones in the first few weeks. And MANY of our customers are delighted to find that it significantly boosts their bone-density as measured by a DEXA scan.
4. What happens when I choose my package below?
Once you choose your package below, you'll go to our secure checkout page.

Then, you just enter your payment information and place your order.

After that, you'll receive your order in the next 5 business days…

Which means you're less than a week away from starting your journey towards better health.
5. How do I take Osteo-Pro?
It couldn't be easier! All it takes is 2 small, thin capsules per day. We encourage you to take them with a meal at night.
6. Can you remind me of your guarantee?
Great question! And it couldn't be simpler. Just try Osteo-Pro for yourself for 180 days. And if at ANY point during those first 6-months you're not 100% satisfied for any reason (or no reason at all) then send back what's left (even if they're completely empty) and we'll be happy to grant you a full refund.

No hassle. No questions asked.

Just let our friendly customer support team know and we'll happily return the entirety of your investment.

You can find the support email and number on your order confirmation page, sent to you via email and inside every package that we ship to you. So you'll NEVER have trouble getting a hold of us.
7. Alright I really want Osteo Pro! What do I do now?
This part is simple!

Just choose the best package for you below the video. Then, complete your order on the next page. After that it will arrive at your door in about 5 business days.

And that's it!

This presentation is now ending…

And I want to thank you for sticking with me all the way until the end…

Go ahead and choose your package now…

And I cannot wait to hear your success story!

Thank you for watching, and God Bless!
Stock Up On Osteo Pro Today Before
The Next Supply Chain Breakdown
Our Customers Say

Based on hundreds of reviews!